The World's First And Only
Acoustic Vibration Reduction (AVR) Unit
What is Whisspurr?
Significantly reduces compressor volume and vibration, addressing concerns of noise pollution in environmentally sensitive areas
No reduction in air pressure from the compressor
No increase in back pressure to the compressor
Requires no electrics
Available in four standard sizes
Easy retrofit to existing compressors including Secoh JDK, Charles Austen Enviro/ET, Medo LA, Hiblow XP/HP and Fuji-Mac ranges
Manufactured from resin and glass polymer, the Whisspurr is corrosion free
Hose tail is 20mm standard
Dark green unit as standard
Unique UK design, patent pending
Even the best commercial and domestic sewage treatment plants on the market contribute to a certain level of noise pollution. 
From a hydroponic air pump being too loud to the low noise from your air pump compressor, treatment plants significantly contribute to noise pollution. 
Similar to a septic air pump making a loud noise, a treatment plant also emits a humming noise and vibrations. With increased vibration levels and noise produced by these systems, finding a solution to these problems has always eluded us. Until now.
Introducing Whisspurr.
Developed by Marsh Industries, this Acoustic Vibration Reduction (AVR) unit addresses the issue of noise pollution by reducing the vibration levels and the noise produced by water treatment and sewage systems by over 95%.
Find Out More

The world's first and only innovative Acoustic Vibration Reduction (AVR) unit was conceptualised, designed and engineered to tackle diaphragm compressor vibrations and noise.

In simple words, the AVR unit fits with your sewage treatment system to reduce the vibrations and noise it produces, which it does up to 95%.

Whisspurr is fitted inline between the compressor and air diffuser, reducing the noise produced by your sewage treatment plants significantly and also making the air pump quieter. The vibration generated by the pulsation of the diaphragm compressor also allows a consistent and unrestricted flow to the air diffuser and works on eliminating air blower noise. 

While a noisy septic air pump may cause noise pollution due to the aeration process, in a sewage treatment plant, the acoustic vibration unit takes care of this noise once and for all!

Even more exciting, is that Whisspurr can be retrofitted in any sewage treatment plant according to your usage of the diaphragm compressor.

True to our name, attaching this AVR unit to your treatment plant ensures air pump noise reduction leading to a quiet sewage treatment process that you'll barely hear.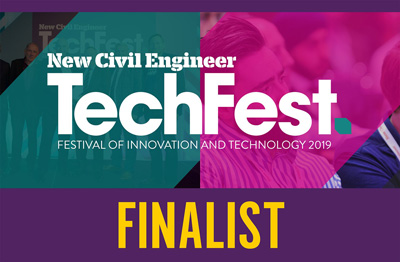 Why Do You Need a Whisspurr?
For those who have sewage treatment plants, noise pollution can be a persistent nuisance. With Whisspurr, this becomes a thing of the past.  
Dealing with this noise pollution on a regular basis can be frustrating, and many have sought a solution to address this issue once and for all. Septic air pump noise can get frustrating to deal with, leaving people to install it at a distance from the property. Similarly, people who own a sewage treatment plant also tackle noise pollution by installing the unit at a distance. 
This in turn can cause a whole different set of problems. Built to last, Whisspurr is the solution.
Find Out More

Designed to be fitted with sewage treatment plants of any make, this handy noise reduction unit can silence the treatment process of any plant that has a diaphragm compressor.

Since sewage treatment plants use oxygenated water as part of their process, there's typically a constant vibration and buzzing noise. Due to this, you can hear the actual functioning of the device, which can be incredibly disruptive.

Whisspurr can reduce this noise to next to nothing to ensure a near-silent sewage treatment process, without reducing air pressure from the compressor or increasing back pressure to the compressor. To keep the air pump quiet is an impossible task that is seamlessly fulfilled with the installation of a Whisspurr.

The biggest advantage is that it can be retrofitted to virtually any make of a treatment plant that depends on the diaphragm compressor.

With four standard size options and zero electric dependencies, Whispurr can be the best solution for your noisy sewage treatment process.
What Does Owning a Whisspurr Mean for You?
Designed as a solution to tackle problems faced in the wastewater and water treatment industries, Whisspurr is a highly effective AVR unit that can be leveraged by commercial entities and consumers alike.
The noisy treatment process often pushes homeowners to install their treatment plant as far as possible from their homes. The same goes for commercial plants as well, with people trying to get rid of the noise produced by placing it as far as possible from the property.
The inconvenience and problems, not to mention additional costs, caused by this can be avoided easily through the installation of Whisspurr on a new or existing treatment plant. 
Simply, think of it as a plug-in device that almost entirely eradicates noise, without affecting the plant's overall performance.
Here are some of the other benefits it provides –
Significantly reduces compressor volume and vibrations to address noise pollution concerns in environmentally-sensitive areas

No reduction in air pressure from the compressor

No increase in back pressure to the compressor

Requires no power to run

Available in four standard sizes for all sized plants

Can be easily retrofitted to existing compressors

Standard 20mm hose tail

Unique UK design, patent pending
Owning a Whisspurr, our customers no longer have to complain about a constant humming noise or vibration that comes from their sewage treatment process making this AVR unit a worthy investment for both commercial and domestic sewage treatment systems.
What Does Whisspurr Apply to?
In order to achieve a "no noise air pump" or "silent sewage treatment" that reduces the humming noise produced by these systems, installing Whisspurr is the right, and only choice.
Whether you're a homeowner looking to have a silent domestic sewage treatment plant system or cancelling the noise pollution produced by your existing commercial sewage treatment plant, Whisspurr can be used in several different places.
Find Out More

Our one of a kind noise-reduction units are suitable for any application that involves the use of a diaphragm compressor. In other words, if your sewage system had a diaphragm compressor, we can easily retrofit a Whisspurr to your plant to reduce the constant humming noise or vibrations that are produced. 

Additionally, Whisspurr could also save you money, by allowing you to install your treatment plant closer to your property, rather than all the costs of having it installed closer.

Used predominantly in the water/wastewater treatment sectors, with particular prominence in koi carp ponds, it can be used with nearly any compressor product for sewage treatment plant aeration.

Moreover, Whisspurr is suitable for all types of compressors including Bibus Secoh, Charles Austen, Nitto, etc.

Although 95% of domestic consumers will only need the AVR 1, in terms of sizing, each unit is suitable for a specific type of diaphragm compressor.

Whisspurr units AVR 1–2 are suitable for 40–100 watt diaphragm compressors

Whisspurr units AVR 1–4 are suitable for 120–150 watt diaphragm compressors

Due to Whisspurr's unique USP for both commercial and domestic sewage treatment plants, it is a versatile product to bring quality of life improvements to many.
Whisspurr - The Ideal Noise Reduction AVR Unit
From reducing vibration levels to controlling noise pollution in environmentally-sensitive areas, installing Whisspurr can have several benefits. Based on its usage and application, it can be leveraged across several industries.
With our experience and state of the art engineering proficiency, at Marsh Industries, we have enhanced Whisspurr to the best of our ability, making it the world's only AVR unit.
We assure you your money's worth with a quieter sewage treatment process. To find out more about this product, get in touch with us today!